Hello Dear Reader!
You will receive the Adobe Error Code 205 when the downloaded files are corrupted in any form.
You can also get this error after you update your adobe login credentials, but somehow you are not required to log in again to your creative cloud account.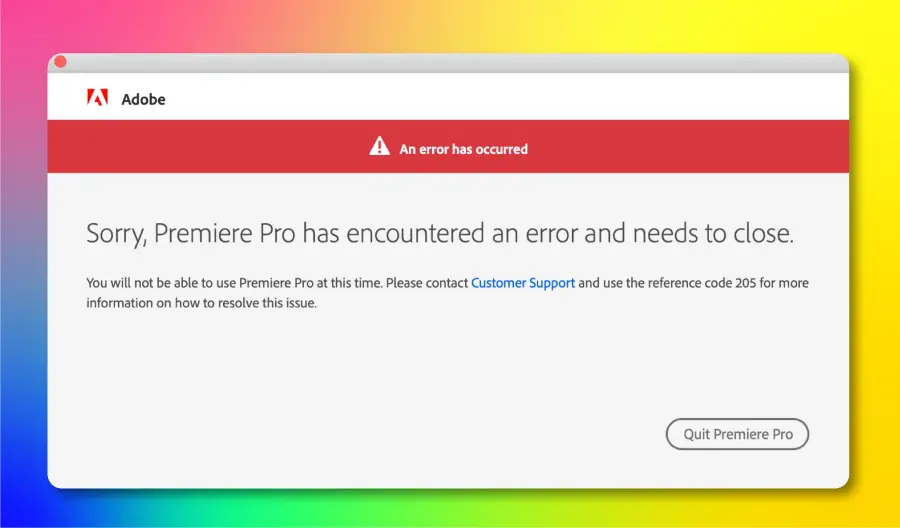 How to Fix Adobe Error Code 205?
There are two possible fixes for this error code concerning the latest versions of Adobe software.
Remove all adobe products from your computer, uninstall creative cloud and do a fresh install. This will work for most people.
You can also try deleting your adobe credentials in your Keychain app if you use a mac.
Other Fixes:
Try a different internet connection.
Turn off your anti-virus.
Disable software firewall or allow Adobe Services to access the internet.