Brought a new ACER SB220Q and wondering if it has built-in speakers or not? Well, you are not alone. Many people have this question before or after getting this model of Acer monitor.
There are countless cases of Acer SB220Q owners getting confused due to the manual inside the box mentioning AUDIO INPUT PORT on their monitor.
However, when they try finding it, there is no such port, and no sound comes out of their monitor.
Do ACER SB220Q Have Speakers?
No, Acer SB220Q bi does not come with an inbuilt speaker. However, some versions come with a 3.5mm audio output port that takes audio signals from your workstation, laptop, or PC via the HDMI port.
Please note that the older versions of this model do not come with an HDMI port; instead, they had Display Port.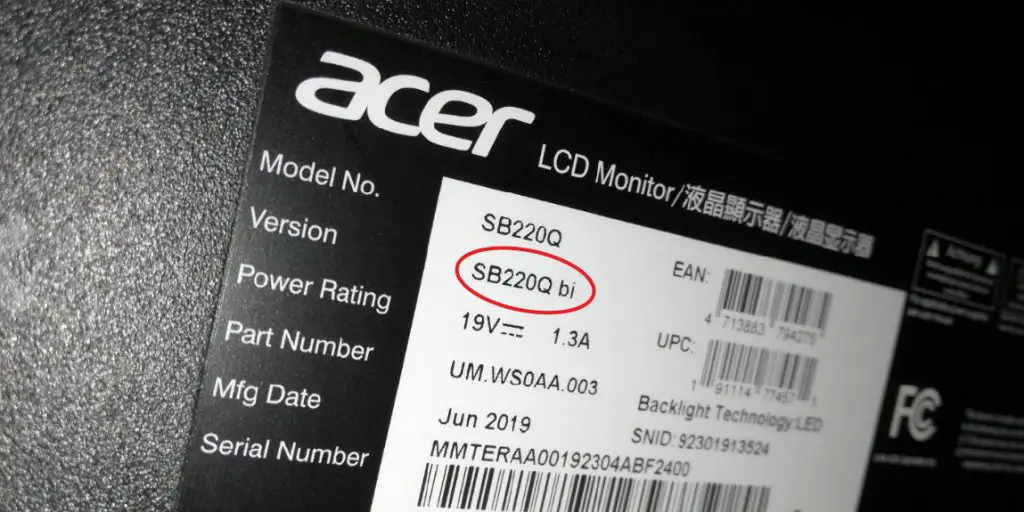 So, if you got an older version from a hardware store or eBay, your model may not come with an HDMI Port or 3mm Audio Output.
Acer SB220Q Specifications Overview:
Following is a quick overview of AcerSB200 Specifications and details.
Low Price
21.5 inches Full HD (1920 x 1080) widescreen IPS display
And Radeon free sync technology. No compatibility for VESA Mount
Refresh rate: 75 hertz - Using HDMI port
Zero-frame design; Ultra-thin; 4ms response time; IPS panel
Ports: 1 x HDMI & 1 x VGA
Aspect ratio - 16:9. Color supported - 16.7 million colors. Brightness - 250 nit
Tilt angle -5 degree to 15 degree. Horizontal viewing angle-178 degree. Vertical viewing angle-178 degree
75 hertz
How to check if the Acer SB220Q monitor has speakers?
It's pretty easy to check if your Acer SB220Q has speakers or not.
Step 1: Press the second button right after the power button from the right side to access the menu Acer built-in monitor setting menu.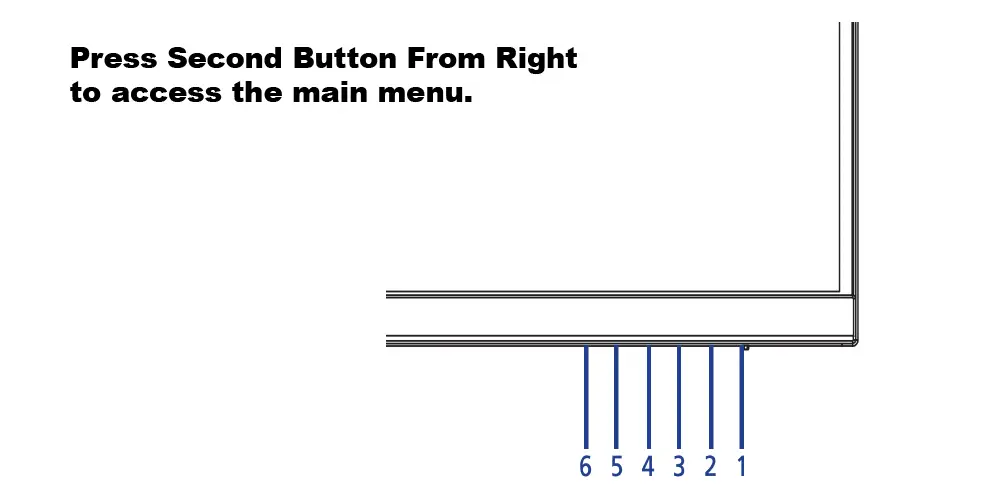 Step 2: Check if the Audio Setting tab is white or grey, third from the top. If it's grey and not selectable, your Acer SB220Q version does not have a built-in speaker.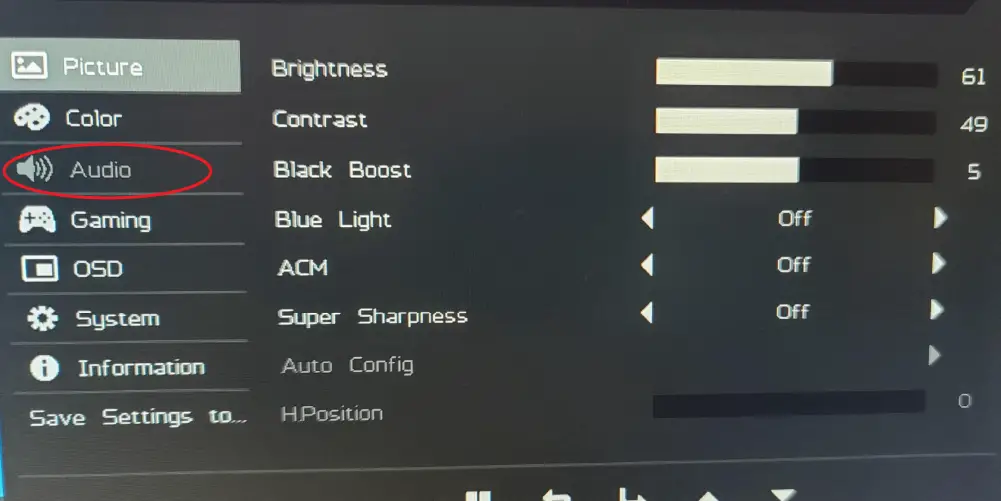 Why do I see Output Sound via Acer SB220Q Monitor is Audio Output Options?
Most people get confused after clicking the small little Speaker Icon in their windows control section after seeing an audio output option.
This option does come for all versions of Acer monitors, but you won't be able to hear any sounds from your SB220Q monitor.
The reason for missing sounds is the missing speaker hardware which does not come in the SB220Q model, but other Acer monitors have. That's why your windows still indicate an Audio Output option from your monitor.
Conclusion:
So, as per Acer guidelines and specifications, an SB220Q does not have a built-in speaker.