Adobe Acrobat Reader for chrome extension is a lifesaver.
How it usually works? Whenever you click a link that leads to a PDF file in chrome, it will open that file in a new tab inside your chrome browser.
Error Explained: Sometimes, when you click the link to open the pdf file in chrome, it will open a new tab with an error: auth.services.adobe.com refused to connect. This error will also appear if you happen to sign a PDF document.
This error is primarily unique to Chrome and other Chromium-based browsers like Edge, Brave, Opera, etc.
Other Adobe Online Services with this error: This error will also appear if you trying to sign a PDF document using a URL provided by the party requesting you to sign it. This happens when chrome can not open the iframe window, which utilizes the AdobeSign API.
Error Screenshot: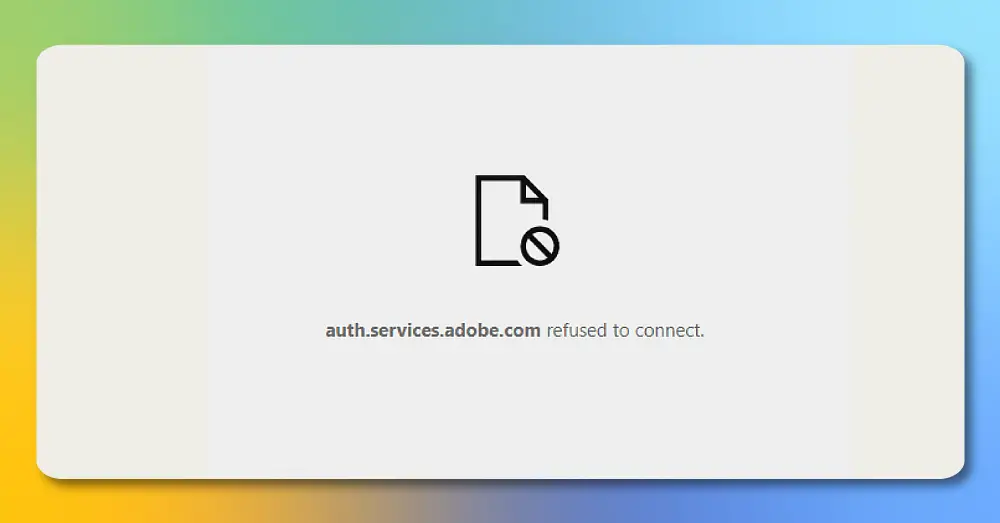 How to fix: auth.services.adobe.com refused to connect.
To fix auth.services.adobe.com refused to connect error, you can do the following:
Clear your Chrome Cache
Try Incognito Mode
Try Logging out and logging in again to your adobe account
Remove the Adobe extension & Install it again
Remove the Adobe extension and use the native chrome PDF viewer
Other fixes like reconnect, restarting the browser, restarting the PC, etc.
About the Adobe Acrobat Extension
Adobe Acrobat chrome extension is a versatile extension for chrome that helps you do more than the default chrome pdf viewer.
You can edit, convert, and sign PDF documents inside your browser with the help of this extension. If you have a pro account, you are offered even more features.

In the below screenshot, you can see all the tools and functions you can use after you open a PDF file in chrome using the Acrobat Reader extension.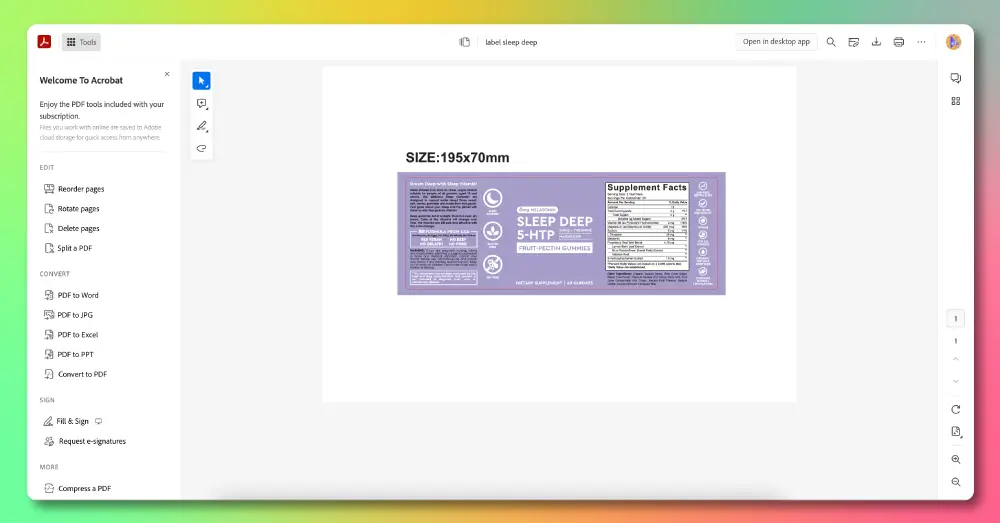 Fix 1: Clear Chrome Cache
The most common reason for "auth.services.adobe.com refused to connect" error is corrupt cookies inside your browser cache.
PRO Tip: Clearing your chrome cache after a while helps improve your chrome speed and free up your hard drive space. At times, chrome can save a cache of 5 to 10GB worth of files which drastically slows down your chrome browser. So it's always a great idea to clear your chrome cache after a few months.
How to Clear Chrome Cache:
On your computer, open Chrome.
At the top right, click More .
Click More tools > Clear browsing data.
At the top, choose a time range. To delete everything, select All time.
Next to "Cookies and other site data" and "Cached images and files," check the boxes.
Click Clear data.
Learn how to change more cookie settings in Chrome. For example, you can delete cookies for a specific site.
Fix 2: Try Incognito Mode
It's not a fix but more like a way around if you don't want to clear your browser cache. Clearing the browser cache means you must log into all accounts again.
If you want to avoid logging in again, you can try opening your file in incognito mode.
You can open a new incognito tab using the keyboard shortcut CMD+Shift+N (Ctrl+Sift+N for windows).
Or.
On your computer, open Chrome.
At the top right, click More .
Click New Incognito Window
Fix 3: Logging Out & In into Adobe Account
Logging Out and In into your adobe account will automatically update cookies and cache files related to auth.services.adobe.com URL.
So if you want to avoid clearing your entire chrome cache, you can try logging out and then logging in again from your adobe account to see if this works for you.
Go to adobe.com to Sign out and Sign In again.

Fix 4: Remove & Reinstall the Extension
Another fix to this problem is removing the chrome extension and reinstalling it from this link.
To remove the chrome extension, all you have to do is right-click on the extension and click remove.
Then go to this link to reinstall it again.

Doing so will resolve the problem for most of the users.
Fix 5: Use native Chrome PDF Viewer.
If you were just using the Adobe extension to view PDFs without making any changes, you can just uninstall the extension and start using the default chrome PDF viewer.
You don't need to take extra steps to enable chrome PDF viewer. It is enabled by default.
After doing so, you can view your PDF files, as shown in the screenshot below.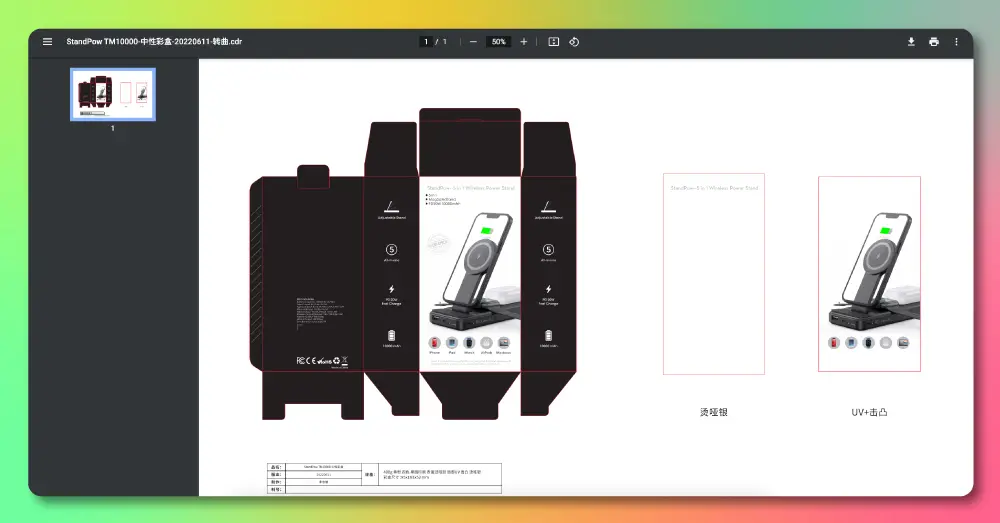 Fix 6: Try other usual fixes.
If all of the said is not working for you, then try these usual fixes.
Restart Browser: Try restarting your chrome to see if it resolves the problem.
Restart Your PC: Restarting your PC will clear all internal cache files stored by your operating system. These cache files can sometimes trigger the Adobe security system to refuse a connection.
Check your internet Connection: Make sure you are connected to an internet connection, and no firewall is blocking access to adobe services.
Use a different browser: If non of these fixes is working, you can try using a different browser as a last resort. Internet Explorer, Safari, and Mozilla Firefox are a few options.