On April 30th, 2021, Apple unveiled its latest innovation, the Apple AirTag. Since its introduction, the AirTag has achieved remarkable commercial success, with global sales surpassing an impressive milestone of approximately 50 million units.
This significant achievement has propelled AirTag into the exclusive billion-dollar product club, cementing its status as a highly lucrative venture for Apple Inc.
Despite its slow but successful launch, the original Apple AirTag has remained unchanged since its release. However, rumours and leaks from speculators and tech enthusiasts have emerged, suggesting the possibility of an upcoming successor known as the Apple AirTag 2.
In this blog post, we are thrilled to share with you the exciting renders, latest news, anticipated release date, and intriguing specifications of the highly anticipated Apple AirTag 2.
We have gathered all the available information to provide you with a comprehensive overview of what to expect from this upcoming product. We hope you enjoy exploring the details we have compiled for you.
Apple AirTag 2 Release Date and Price
Apple maintains a high level of secrecy surrounding its product developments, making it difficult to predict its future releases accurately.
However, exciting insights have been shared by reputable industry analyst Ming-Chi Kuo, who has a commendable track record for leaking information about Apple products.
According to Kuo's tweet, Apple is reportedly preparing to launch the second generation of Apple AirTags. We anticipate that AirTag 2 will be released in the last months of 2023, along with iPhone 15.
The Apple AirTag is priced at approximately 29 USD for individual purchases. Alternatively, customers have the option to purchase a pack of four AirTags at a bundled price of around 99 USD.
While Apple has not officially confirmed the exact pricing details for the rumoured Apple AirTag 2, speculations are suggesting that the prices may see an increase compared to the original AirTag.
Analysts and industry insiders anticipate that the Apple AirTag 2 could be priced in the range of $39 to $45 USD.
Apple AirTag 2 Specs and Renders: What to Expect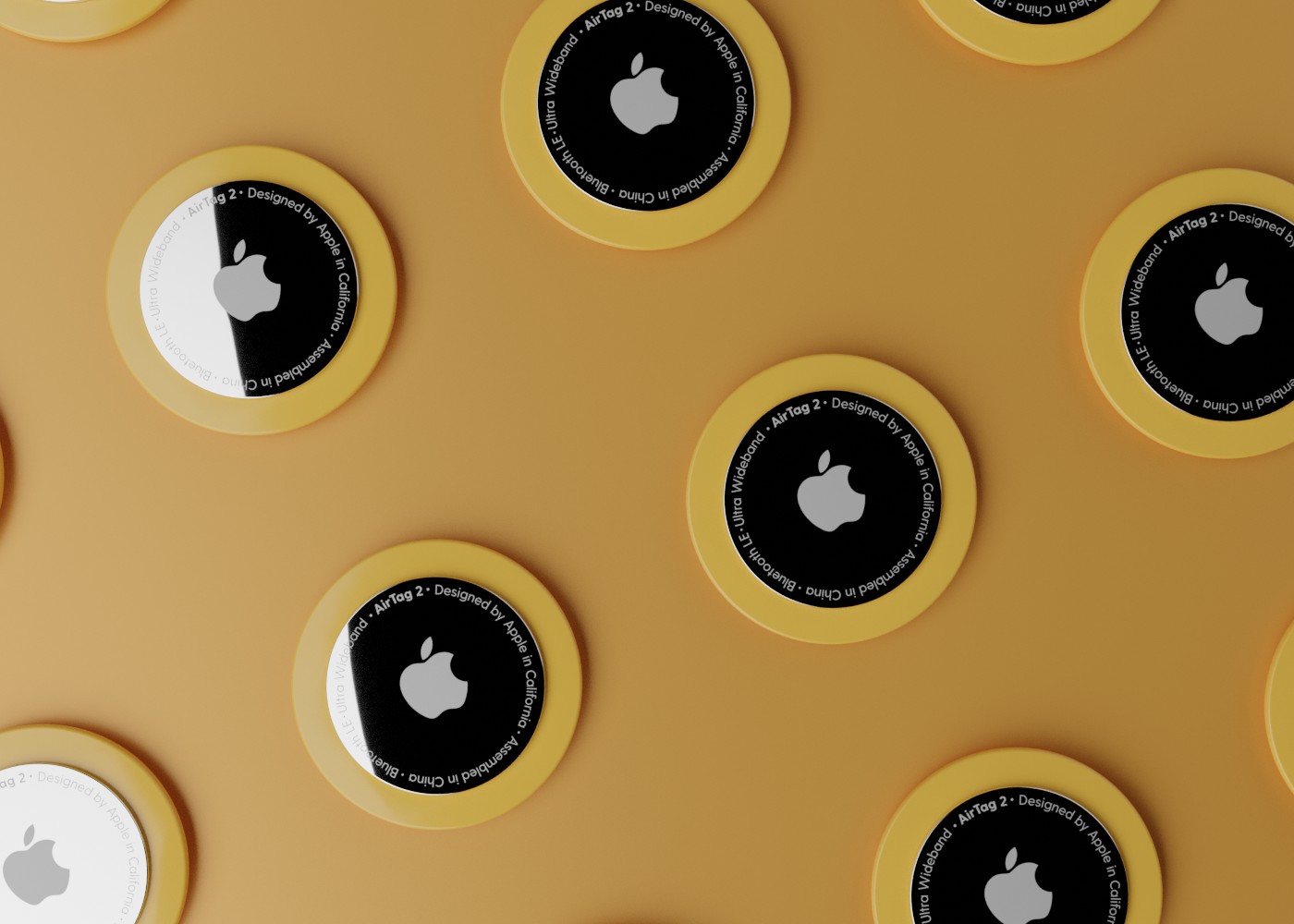 The Apple AirTag has undoubtedly been praised as an innovative product with its range of features and capabilities. It has garnered positive feedback from users for its design and functionality.
However, as technology continues to evolve, there is always the possibility for further enhancements and improvements, even in products that are considered to be highly refined.
1. Android Support
Apple has a distinct ecosystem comprising its range of products and functionalities, ensuring a cohesive experience for its users. However, in order to elevate the AirTag 2's superiority, Apple must extend support to Android devices.
By embracing Android compatibility, Apple can expand its customer base and enhance the product's overall success and significantly augment its effectiveness in tracking capabilities.
Therefore, we might see Apple AirTag 2 with Android compatibility.
2. Durable Design
People have mentioned that the first Apple AirTag looks nice but quite delicate. Customers have observed that it gets easily scratched within a few days of using it. The stainless steel material is prone to scratches, and the plastic body isn't very durable either.
Apple is addressing the durability concerns by designing AirTag 2 with a sturdier and more resilient structure. While the stainless steel material will be retained, the body of the device will now feature the use of Polycarbonate, known for its exceptional strength.
3. Extended Range & Wider Band
The AirTag (1) incorporates two wireless communication protocols, namely Bluetooth LE (Low Energy) and UWB (Ultrawide Band). These protocols are designed to enable short-range communication while consuming minimal energy..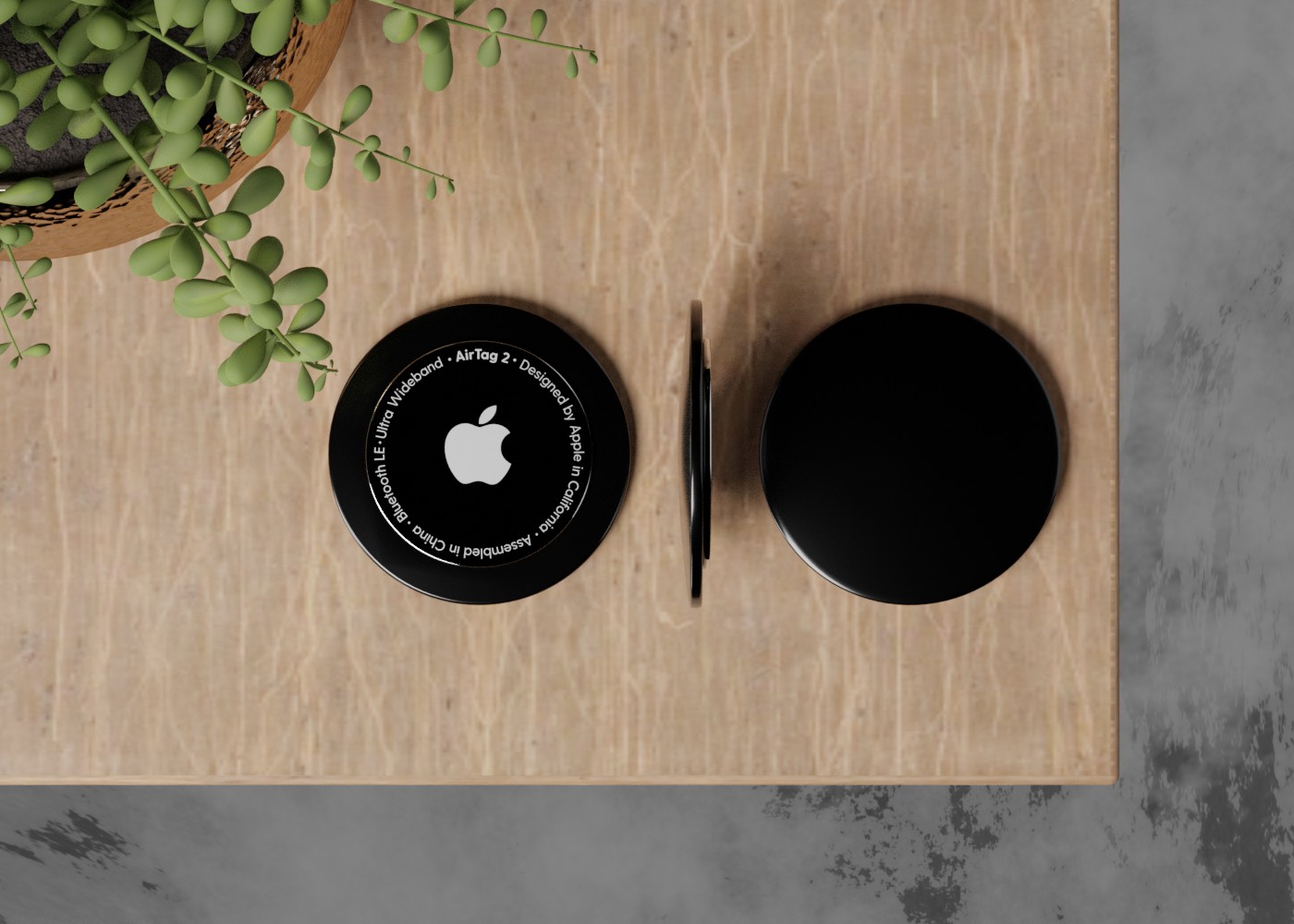 The Apple AirTag 2 will maintain the communication protocols of its predecessor while introducing several advancements.
Notably, it will incorporate multiple transmitters within its circuitry, resulting in an extended range. Additionally, the AirTag 2 will boast improved software capabilities.
This enhanced design is projected to elevate the range from the previous 30 feet to an impressive 45 feet.
4. Improved Waterproofing
The Apple AirTag (1) has an IP67 rating, meaning that it's splash and water-resistant to a depth of up to 1 meter for up to 30 minutes.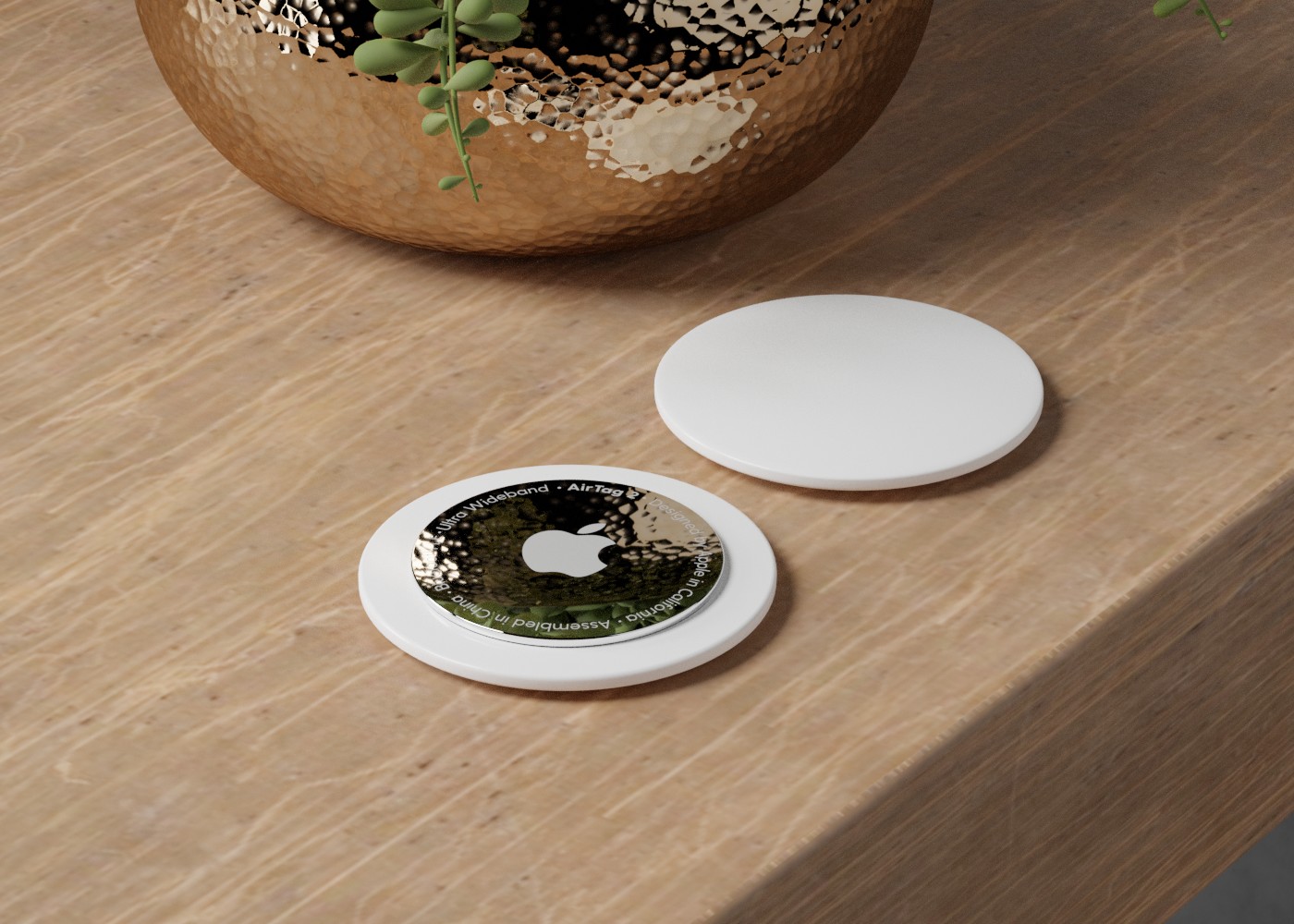 However, Apple AirTag 2 will see massive improvement this time with an IPS 68 or even 69K rating, which will protect against ingress of dust and high temperature, high-pressure water.
The remarkable improvement in durability is made possible by its unique reinforced design, which ensures the AirTag 2 can withstand more demanding environmental conditions.
5. Multi-User Tracking
Apple has designed the AirTag (1) to be used by only one person at a time. Therefore unlike other tracking devices like Tile sharing your AirTag location with others is impossible.
Apple has taken a different approach with the AirTag 2 by acknowledging specific scenarios where sharing access to the device becomes necessary.
For instance, when you are away and suspect that the item you are tracking is left at home, granting a family member or housemate access to your AirTag can expedite the process of locating it.
Therefore, this time apple will allow the option of granting access to family members naming it "family sharing". However, you will still have the option to keep it to yourself.
6. Improved Battery Life
AirTag uses a CR2032 lithium 3V coin battery that is available at most electronic and drug stores.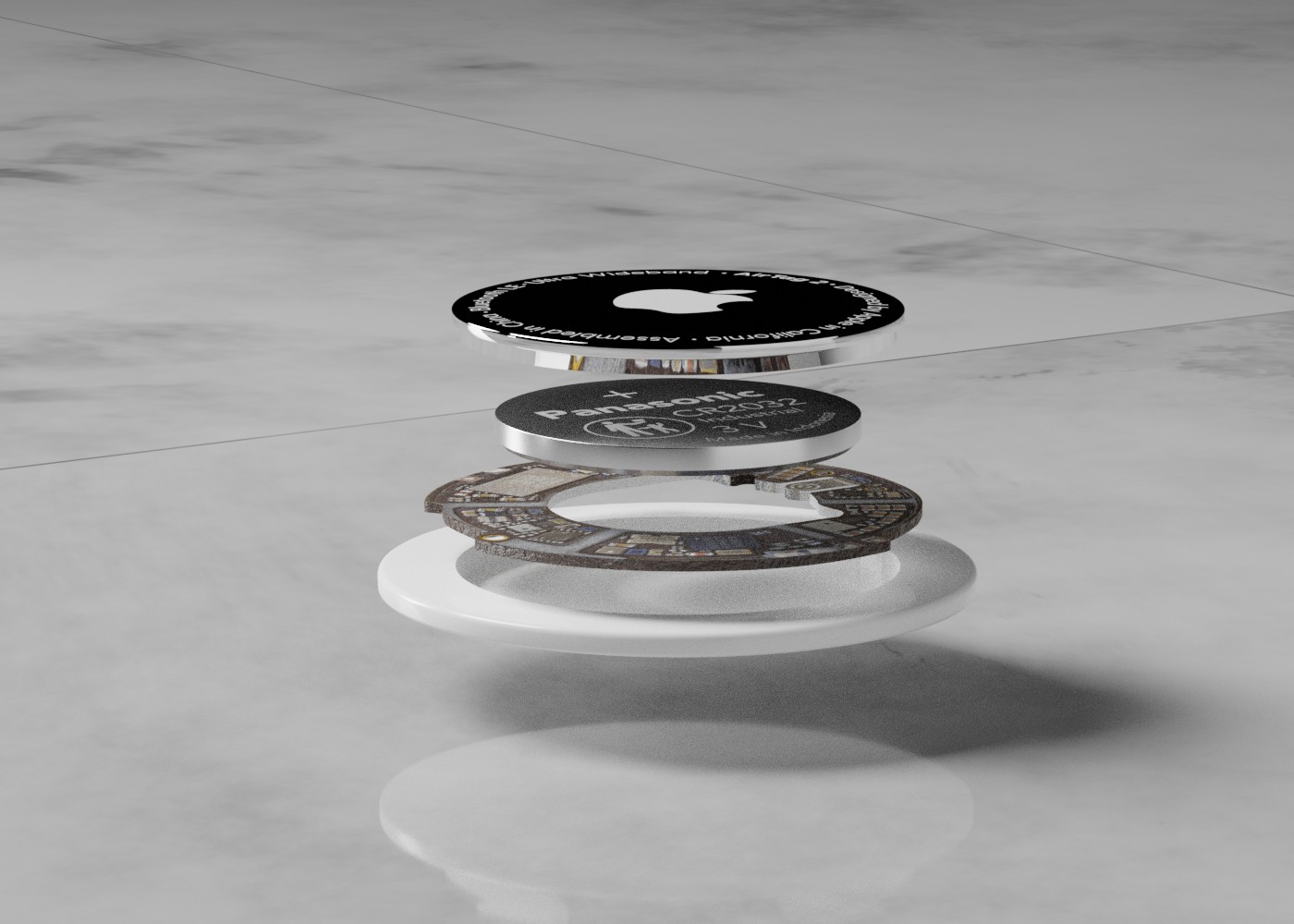 AirTag (1) batteries last over a year with everyday use (four sound events and one precision finding event per day). However, actual battery life may vary depending on usage.
Apple has exciting plans for AirTag 2. They will manufacture their own batteries, which will be more energy-dense and have a longer lifespan. In fact, the new batteries are expected to last an additional six months compared to the previous version.
7. Improved Speakers
The sound emitted by the AirTag (1) ranges between 45 to 60 dBs, allowing the beeps to be easily heard from a distance of 4 to 5 meters.
However, difficulties arise when the AirTag is deep inside bags or other items or in noisy environments, where the beeps become hard to hear.
To address this issue, Apple has planned to enhance the sound quality of AirTag 2 by increasing the diaphragm of the speakers.
This improvement will result in sharper and louder sound, making it easier to locate the AirTag even in challenging conditions.
Additionally, Apple is considering introducing a selection of different sounds, enabling users to customize the alert based on their individual preferences.
8. Introduction of New Colors
It is rumoured that Apple is introducing a delightful array of new colors for AirTag 2.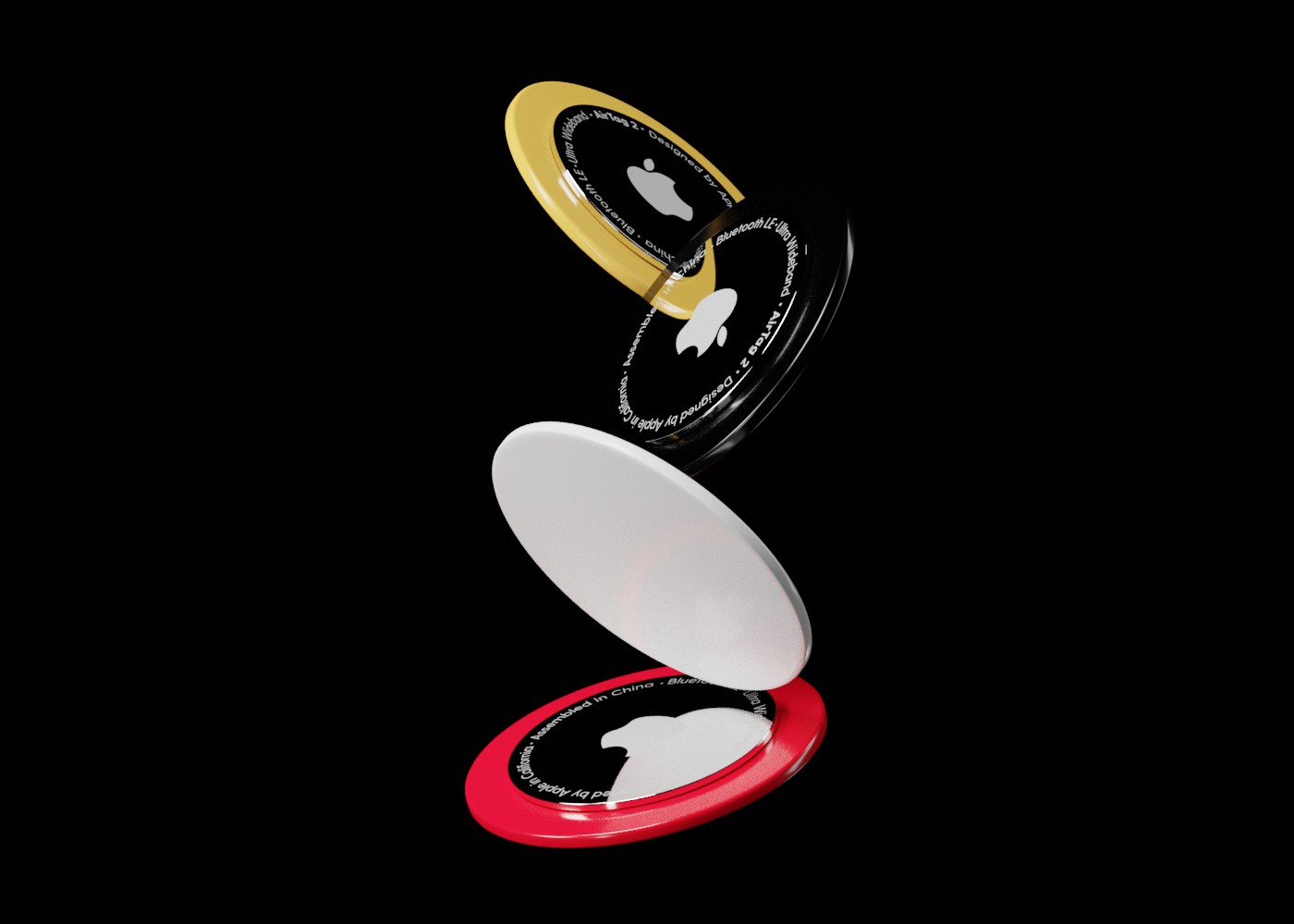 Building on its predecessor's sleek and stylish design, AirTag 2 will now be available in an expanded color palette, offering users even more options to personalize their tracking devices.
The colors will also help users memorise which AirTag is being used with which items.
Apple plans to launch three captivating new colors for AirTag 2: Piano Black, Sunglow Yellow, and Ruby Red.
These additions will make a statement and bring a touch of individuality to your tracking experience.
Conclusion!
Apple AirTag 2 is anticipated to launch in late 2023 alongside the iPhone 15. AirTag 2 promises several improvements, including Android compatibility, a sturdier body, extended range and waterproofing, multi-user tracking, improved battery life, enhanced speakers, customized alerts, and an expanded color palette.