Smart guides are a lifesaver for a few users, and sometimes you may be unable to turn them on or off.
In this blog post, we will learn how to turn them on in preferences and then be able to use them by toggling them on/off from View Menu.
Turning On Smart Guides in Preferences
The first thing you need to do when your Adobe illustrator Smart guides are not working is to ensure they are correctly set up in preferences.
To do so:
Go to preferences by clicking Illustrator in the top right corner
Then click Preferences
Then click Smart Guides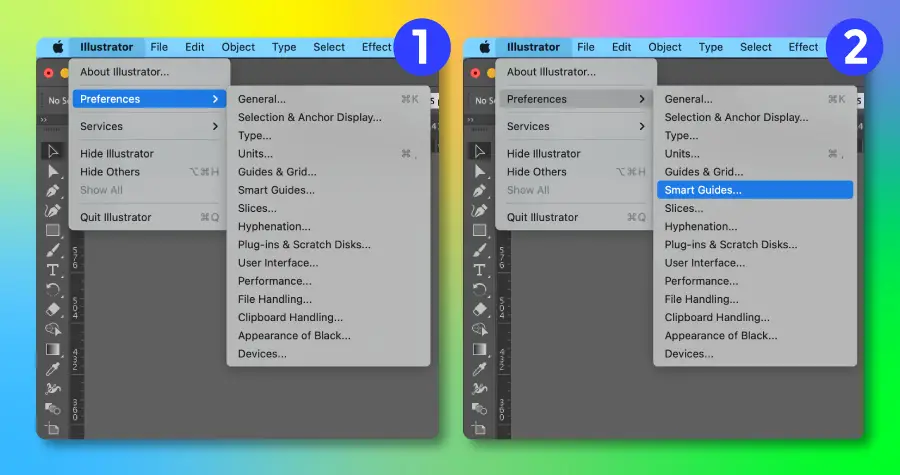 Once you are in the Smart Guides panel, as shown in the image below, ensure all of the features a Smart Guide offers are toggled on; otherwise, you won't be able to find your Smart Guides working.
Turning On Smart Guides in View
Turning on smart guides alone in preferences will not make them work. You will have to toggle them on in the View menu.
To do so;
Click on View from the list of menus at the top
Click on Smart Guides to turn them on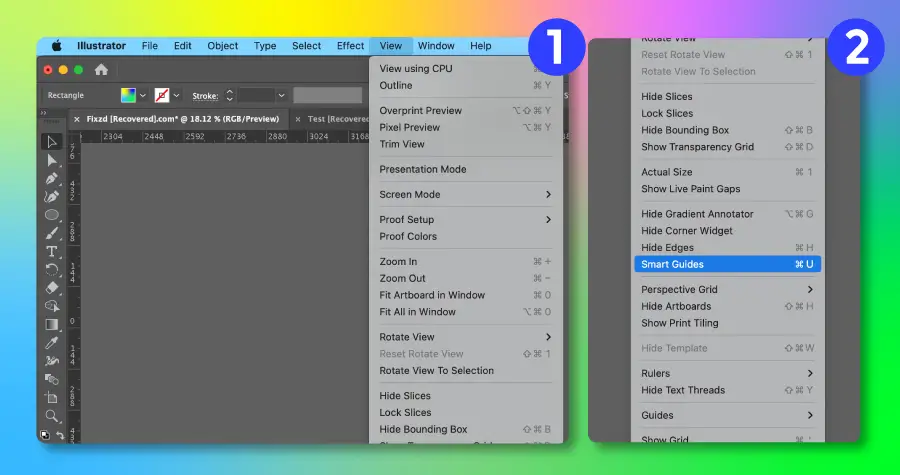 You can also use the following keyboard shortcuts to toggle Smart Guides on and off.
Mac: CMD+U
Windows: CTRL+U